Richmond Yacht Club hosted the first-ever Waszp Americas Championships on March 17-20. Foilers from seven countries took to San Francisco Bay for four days of electric high-speed racing in perfect conditions.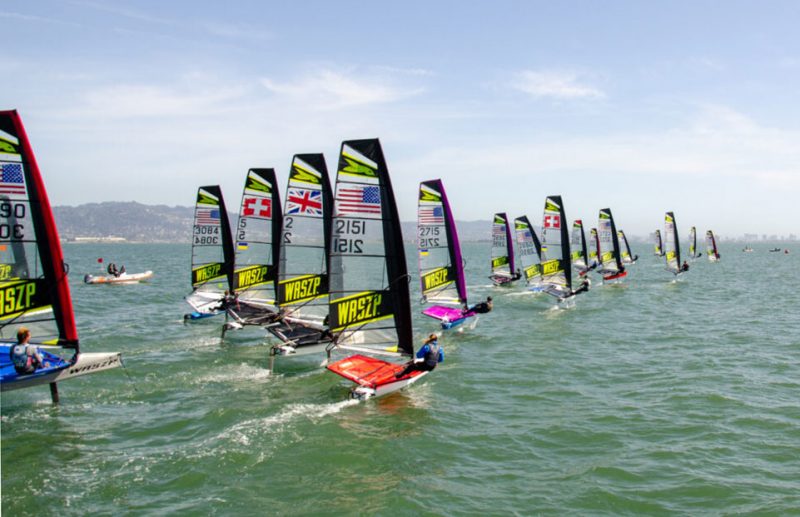 Thursday Slalom
The Slalom event took place on March 17. This innovative format consists of a solely downwind race in a knockout format. Every sailor was guaranteed at least three races, with the final of the three forming the start of the knockout stages. As the day went on, the breeze stiffened and the sea state picked up, which had even the most experienced sailors fighting to keep their boats under control.
After a lot of sketchy jibes and a few accidental swims, Reed Baldridge emerged the champion of the downwind course from a grand final of 10 sailors. The farthest-traveled sailor of the competition, Nick Zeltner of Switzerland, took second place. Local Waszp sailor Hoel Menard took third. Massive respect to all of the sailors who were sending it at full throttle in the notorious San Francisco chop for the Slalom!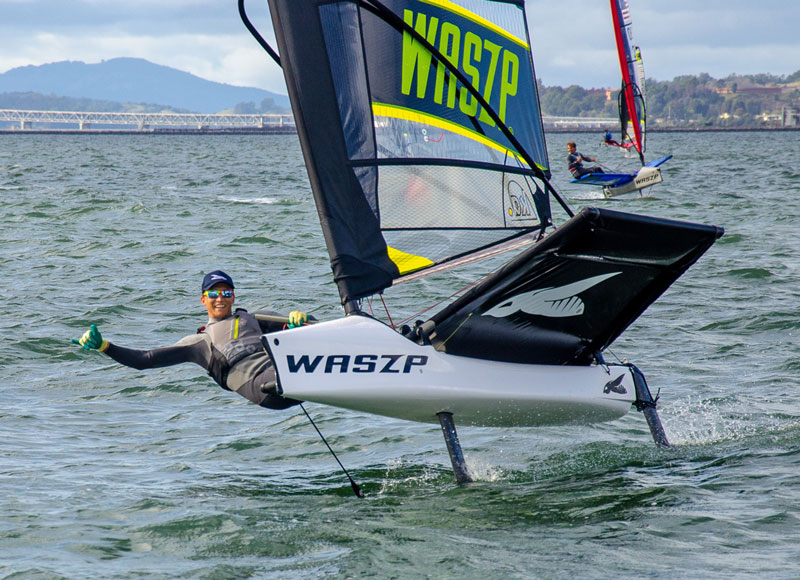 A Visit to SailGP
Following the Slalom, competitors had the chance to head over to the SailGP tech site ahead of the SailGP Grand Final in San Francisco this weekend. The skipper of the French team, Quentin Delapierre, welcomed the Waszp fleet onto the French F50 for an in-depth tour of the boat. READ MORE
#School #Team #management #club #tracking #boat #sailing